BE FIRST ON THE WATER
Portable, Fast & Fully Automated AVRO Pump!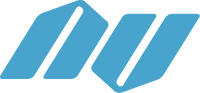 Shipping Policy
Shipment Confirmation and Order Tracking
Once you place your order on our website and receive an order number, it may take up to 48 hours for us to ship your order. If the product is backordered, it may take up to 1-2 weeks after the order is processed for our warehouse to ship your order. If the product is on a pre-order status, the order will only be shipped on the date mentioned in details at the time of purchase, or in as specified in your order confirmation e-mail.
International Shipping Policy
All prices on our site are in US dollars. Your credit card company will bill you with your local currency at the current exchange rate. When ordering outside of the United States of America, the recipient is responsible for assuring the product can be legally imported to the destination country.
Customs, Duties, and Taxes
The recipient is the importer of record and must comply with all laws and regulations of the destination country. Orders shipped outside of the United States may be subject to import taxes, customs duties and fees levied by the destination country. The recipient of an international shipment may be subject to such import taxes, customs duties and fees, which are levied once a shipment reaches the recipient's country. Additional charges for customs clearance must be borne by the recipient; we have no control over these charges and can't predict what they may be. Customs policies vary widely from country to country; you should contact your local customs office for more information. When customs clearance procedures are required, it can cause delays beyond our original delivery estimates.