BE FIRST ON THE WATER
Portable, Fast & Fully Automated AVRO Pump!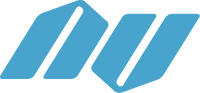 Warranty
The AVRO Pump comes with a standard one year manufacturer's warranty covering the functionality of the pump. This warranty does not include negligent damage to your pump, including opening and tampering with internal components. All warranty claims must involve shipping the product with components to our address for assessment.
Examples of damages not covered:
Playing sandcastle with your pump
Driving over your pump
Taking underwater excursions with your pump
Frying your pump in the sun
Playing Frisbee with your pump